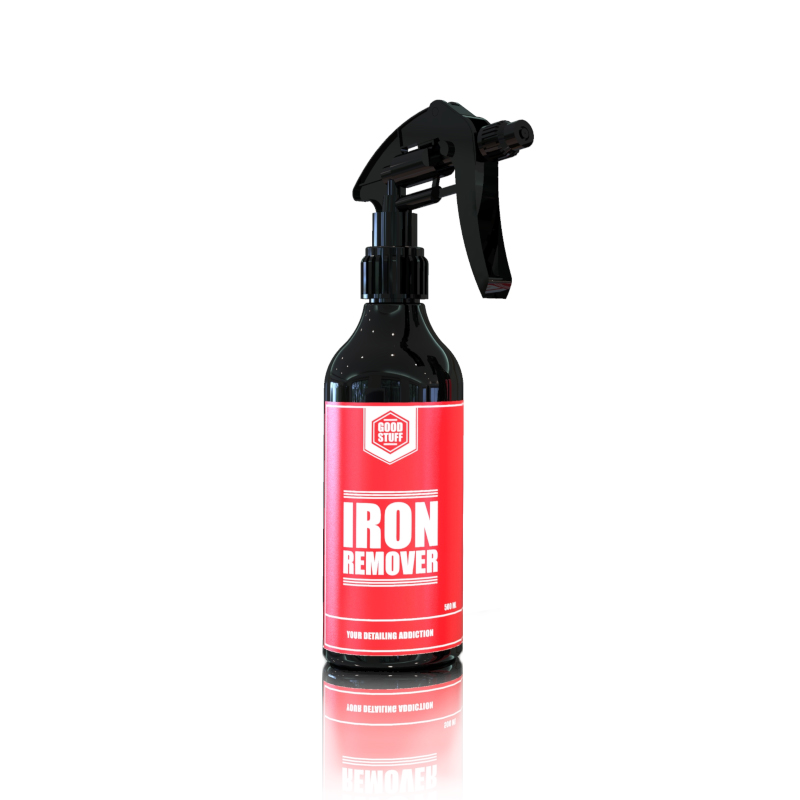 Iron Remover
Available volumes: 250ml, 500ml, 1000ml, 5000ml
Iron Remover – a product for removing metallic impurities from rims, hubcaps and car body.
Main features:
Safe for the surface to be cleaned (neutral pH)
Effective
Efficient
Bleeding effect
Quick reaction with impurities
Usage:
Spray the wheels, hubcaps, car body
Wait 2-3 minutes depending on the conditions
If necessary, use a brush to brush dirt
Rinse thoroughly under high pressure
ATTENTION:
Do not use the product in the sun or on hot elements. Do not allow to dry. Check product operation in a low-visibility area before use.